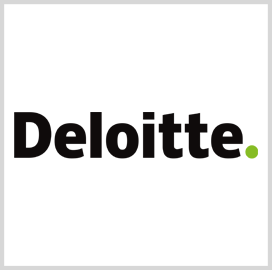 Deloitte
Deloitte, AWS Announce Cloud Practice Partnership
Deloitte and Amazon Web Services have entered into a multi-year strategic partnership to provide cloud migration and application modernization for enterprise and public-sector customers. 
AWS Professional Services will use its technical competencies to support Deloitte's cloud services and consultancy, Intelligence Community News reported.
"The nature of our C-suite relationships often enables us to design a holistic migration approach focused on driving the right business outcomes for our clients, including speed and efficiency of getting to the cloud, in a transformational context," said Patrick Jehu, Deloitte's general manager for the partnership.
Jehu said that the two companies will use automation to support their customers' cloud migration and digital modernization efforts. 
Deloitte and AWS said they will use an end-to-end value delivery model to provide customers with specialized expertise for cloud strategy, organization transformation, migration, modernization and managed services. 
Deloitte said that it will also take advantage of its expertise in accounting and taxation to help customers fund their own cloud migration and application modernization projects. 
Todd Weatherby, vice president of AWS Professional Services, said that the partnership with Deloitte will help their clients maximize investments in AWS cloud.
"The modernization vision jointly developed with Deloitte provides an end-to-end approach from strategy to managed services. The combination of Deloitte's extensive knowledge of our customers' core systems and AWS' technical thought leadership provides enhanced value to our customers," Weatherby added.
Deloitte is a management consulting company based in New York City. The company specializes in financial advisory, risk management and tax services, among others. 
Category: Partnerships and Executive Moves
Tags: Amazon Web Services AWS cloud Deloitte Intelligence Community News modernization partnership Partnerships and Executive Moves Patrick Jehu Todd Weatherby