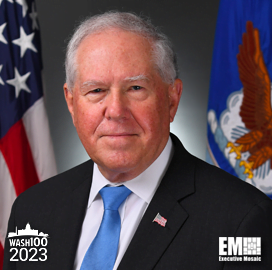 Frank Kendall
Secretary
Dept. of the Air Force
Department of the Air Force Seeks to Field Drone Wingmen Under CCA Program
The secretary of the Department of the Air Force said there are plans to incorporate 1,000 unmanned aerial vehicles in its fleet as drone wingmen.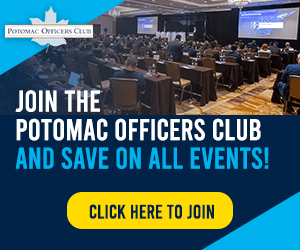 Speaking at the Air and Space Forces Association's AFA Warfare Symposium on Tuesday, 2023 Wash100 winner Frank Kendall shared that two collaborative combat aircraft will be paired with 200 Next-Generation Air Dominance planes and 300 F-35 Lightning II jets. Kendall, who will speak at the Potomac Officers Club's 2023 Air Force Summit on July 18, said the UAVs would enhance the U.S. Air Force's crewed fighter force structure, improve pilot performance and reduce safety risks.
Kendall also said the Air Force will request funding in the fiscal year 2024 budget for the CCA program, Defense News reported Wednesday.
The Air Force secretary pointed out that the number of drones he stated is just an estimate to allow the service to have a benchmark for its plans. He also noted that the drones should cost less than traditional crewed aircraft, ideally to the point where the service can afford to lose some of them in combat.
Kendall said in September that the Air Force could host a CCA competition in 2024.
Category: Speaker News
Tags: Collaborative Combat Aircraft Defense News drone wingmen Frank Kendall Speaker News US Air Force