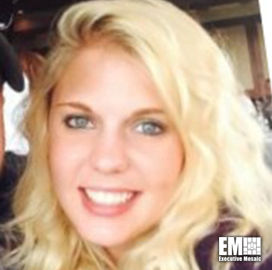 Dezarae Strong,
Field Operations Manager,
MIT Lincoln Laboratory
Dezarae Strong, Field Operations Manager at MIT Lincoln Laboratory
Dezarae Strong is a field operations manager at the Massachusetts Institute of Technology Lincoln Laboratory, a research and development center funded by the Department of Defense. The lab's efforts are centered around mission areas such as space control; air, missile and maritime defense; intelligence, surveillance and reconnaissance; biotechnology; and cybersecurity.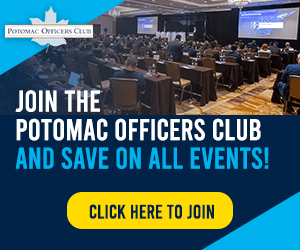 A Potomac Officers Club Professional member, she is currently an intelligence reservist for the U.S. Air Force Reserve, according to her LinkedIn profile.
Prior to joining MIT Lincoln Laboratory, Strong worked at LMI as a program manager and senior intelligence support consultant for the strategic intelligence and analysis cell within the Office of the Undersecretary of Defense for Research and Engineering.
Before that, she was part of the Tauri Group as a senior program analyst providing services to the OUSDR&E's Office of Net Technical Assessment. LMI acquired the nonprofit government consultancy in 2019.
Strong held a similar position at Strategic Analysis, supporting the same DOD office. She previously worked as a contractor analyst for IPT Associates.
Previously, Strong was an executive assistant to the chief of staff of Sen. Ron Johnson, where she was responsible for planning, coordination and general operations.
Earlier in her career, she worked as an executive assistant for the Office of the Assistant Secretary of the Air Force's Acquisition Excellence and Change Office.
Strong earned a master's degree in intelligence studies and strategic intelligence from the American Military University. She holds associate's degrees in intelligence studies and technology and human resources management from the Community College of the Air Force and a bachelor's degree in political science and Spanish from Grand Valley State University.
Category: Executive Profiles
Tags: Dezarae Strong Executive Profiles LinkedIn manager MIT Lincoln Laboratory