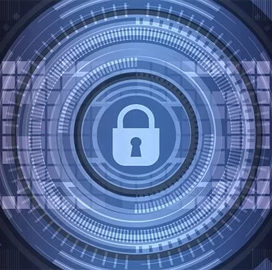 Cyberspace
DHS Concludes 'Cyber Storm' 2020
The Department of Homeland Security announced that it has completed its semi-annual simulated cyberattack exercise for preparing the United States and its allies against real attacks on critical systems. 
Brian Harrell, the Cybersecurity and Infrastructure Security's director for infrastructure security, said simulation exercises like "Cyber Storm" are important for increasing the coordination among allies, The Hill reported.  
"No one company or government agency can be expected to go it alone, which is why exercises like Cyber Storm bring everyone together to discuss and exercise how we would respond collectively to a cyber-attack," Harrell said in a statement. 
He added that the collaborators' coordination and effectiveness have increased each time a Cyber Storm is held.
Cyber Storm, which simulates potential attacks on critical systems, involved "an all-out attack on different sectors" modeled after the real-world capabilities of the nation's adversaries, Harrell explained to reporters. 
"Now is the time to exercise under blue sky conditions, you don't want to exchange business cards during a hurricane. The Cyber Storm exercise elements represented actual and potential risks and attacks were made to be as realistic as possible," Harrell added. 
The last Cyber Storm was held in April 2018 and involved half the number of participants who joined the 2020 iteration. 
National cybersecurity concerns have ramped up since the coronavirus pandemic broke out, prompting Americans to move their businesses and social activities online. 
In July, CISA and the National Security Agency warned that foreign hackers were attempting to attack the United States' internet-connected operational technology assets, which are used across the nation's defense systems. 
Category: Popular Voices
Tags: Brian Harrell CISA coronavirus Cyber Storm cyberattack cybersecurity Cybersecurity and Infrastructure Security Agency Department of Homeland Security DHS foreign hacker NSA Popular Voices The Hill