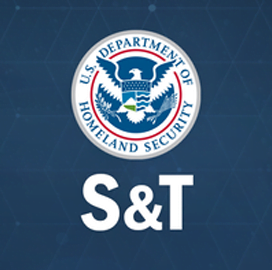 DHS S&T Awards SVIP Funding to Cignal to Develop AI Training System
Ashburn, Virginia-based Cignal has received funds amounting to $142K from the Department of Homeland Security Science and Technology Directorate's Silicon Valley Innovation Program to facilitate its development of an artificial intelligence training system that leverages high-fidelity synthetic data.
Karl Harris, S&T screening at speed program manager, acknowledges that systems capable of churning out computer-generated and annotated training images will accelerate the deployment of new machine learning models for more efficient screening and in response to emerging threats.
Cignal's proposed project mainly involves the optimization of its training workflow product, Cignal Workbench, to enable it to generate high-fidelity synthetic data and synthetic volumetric data to train advanced technology x-ray inspection systems and computed tomography applications, respectively, DHS S&T said.
If things go as planned, the upgrade will modify the Cignal Workbench in such a way that it can generate large amounts of data for an uninterrupted AI model training, which Harris described as a typically "very labor-intensive, manual process, with some object recognition models requiring tens of thousands of labeled images per object class."
According to SVIP Managing Director Melissa Oh, the envisioned system and architecture will be capable of automated, unsupervised training on a billion baggage images. Oh further noted that gaining access to labeled AT and CT training data could open opportunities for the development of advanced detection systems with superior capabilities.
The DHS S&T awarded Cignal the SVIP funding in line with a solicitation for object recognition and adaptive algorithms in passenger property screening. Cignal's $142K grant was only the initial funding of the four-phase SVIP funding program, which offers companies a maximum of $800K over four years to develop commercial technologies for homeland security use cases.
Category: Future Trends
Tags: artificial intelligence Cignal Department of Homeland Security DHS Future Trends S&T Science and Technology Directorate Silicon Valley Innovation Program