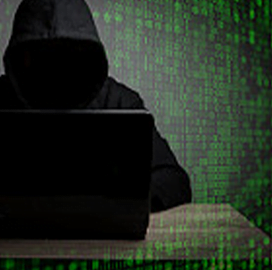 Director: FBI to 'Burn Down' Cybercriminals' Infrastructure
The FBI is working to "burn down the infrastructure" of cybercriminals and hunt down other tools at their disposal, according to Director Christopher Wray. 
He said that even unsophisticated criminals can damage hospitals, businesses and police departments, forcing law enforcers to target darknet sites websites and other tools hackers use. 
Wray also called out Chinese cyber attackers who he claimed steal research and technologies from U.S. defense contractors, Fifth Domain reported Wednesday.
The number of ransomware attacks in the United States rose by 40 percent between 2018 and 2019, according to Joseph Bonavontola, head of FBI's Boston office. He said ransomware attacks are becoming more sophisticated, smaller-scale and financially damaging. 
"The threat of ransomware is continuing to grow and evolve and we are seeing a shift to more sophisticated, smaller-scale ransomware campaigns, which maximizes the impact on the victims to extort higher ransoms," Bonavolonta told the conference.
Category: Popular Voices
Tags: Christopher Wray cybercriminal cybersecurity cyberthreat FBI Fifth Domain Joseph Bonavolonta government contractor Popular Voices ransomware