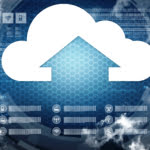 Cloud
DISA to Expand Cloud Service Offerings, Endpoint Security, Official Says
The Defense Information Systems Agency is working to expand its cloud service offerings and endpoint security to better support telework, according to a top agency official.
Carissa Landymore, DISA's cloud storage chief, said the agency wants to upgrade its milDrive service to include all tools and services needed for storage purposes, FedScoop reported Tuesday.
"We need to expand our portfolio to make sure we can cover all storage requirements," Landymore said during a webinar hosted by the Armed Forces Communications & Electronics Association.
Carissa announced a new focus on delivering services, tools and other cloud-based products to users to help them continue working virtually.
The effort is expected to support personnel while the Department of Defense is looking into replacing its virtual environment with "enduring" Office 365.
DOD initially formed a task force to launch Commercial Virtual Remote, a virtual environment designed to provide Microsoft Teams and collaboration services to the department's personnel. 
CVR will be replaced on Dec. 15 with a more permanent system, according to Brian Hermann, DISA's services development executive. 
The upgraded milDrive is expected to be capable of delivering cloud services to edge devices through additional "gateway services." MilDrive's development team is also working with more users and agencies to improve milDrive's services and to make DOD devices more secure, Landymore said. 
"Six months ago, that is something we never would have thought about," Landymore said regarding her work on expanding services and securing mobile devices.
DISA is a DOD combat support agency that provides information technology and communications support to parties contributing to the United States' defense.  
Category: Popular Voices
Tags: Brian Hermann Carissa Landymore cloud cloud storage collaboration services. AFCEA Commercial Virtual Remote CVR Defense Information Systems Agency DISA edge endpoint security enduring Office 365 FedScoop gateway services information technology Microsoft Teams milDrive mobile security Popular Voices