Jeff Kleck
Cyber Portfolio Director
DIU
DIU Cybersecurity Head Says Agency Testing AI to Counter Cyber Threats
The Pentagon's Defense Innovation Unit is testing artificial intelligence to stay abreast of emerging cybersecurity threats, according to its director for the cyber portfolio.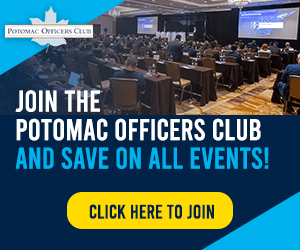 Jeff Kleck said automation, machine learning and intelligence of new technology allow the agency to identify and address the growing number of online attacks. 
"We are not increasing the number of cyber operators who can deal with this as fast as the number of threats so the good news is the commercial world has been building technology both in the automation and the intelligence and machine learning that allows us to address it and solve it," he said.
The agency is currently experimenting on three commercial cyber tools that offer AI and automation under the Other Transaction Agreement through the first semester of 2021.
Kleck noted that the Air Force approached the organization to look for advanced ways to take advantage of AI and machine learning capabilities to help cyber operators deal with online threats in the Department of Defense network. 
"Their ask was to give them a capability that could act as a virtual tier one operator. That means the analytical, the triage, the investigative work that makes up the bulk of the analysts' work in looking at these threats. They needed a system to address that," he said. 
Kleck pointed out that if successful, the tool will allow the online operators to focus more on complex threats and attacks, and accelerate mitigation in the process. By early 2021, the agency along with the service and vendors is expected to enhance the software against real-time data. 
He said when the software solution, functionality and capability are available, the Air Force will apply it in the test environment and modify the tool for optimization if necessary. 
"The Air Force is using real-world data to measure success. The Air Force has a lot of experience doing this already on the human side so they will be able to use that to compare and contrast against the results they are getting out of this effort," he said. 
Category: Popular Voices
Tags: artificial intelligence automation cyber threats cybersecurity Defense Innovation Unit DIU Federal News Network Jeff Kleck machine learning Popular Voices US Air Force