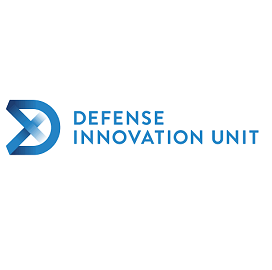 DIU Seeks Predictive AI Solution for Detecting Behavioral Changes
The Defense Innovation Unit has issued a solicitation using its other transaction authority in search of a predictive artificial intelligence solution capable of detecting behavioral changes among service members. 
As indicated in the solicitation, the requested AI capability is meant to support the Vigilant Keeper project, as DIU officials hope to flag vulnerabilities, particularly "circumstances and behaviors that place members at higher risk of involvement in activities and situations likely to produce unwanted negative outcomes, for both people and the mission." 
The solicitation further outlines eight requirements that the AI capability must deliver on, one of which calls for the need to build and maintain unique behavioral models representing individuals over time, Nextgov reported Tuesday.  
Interested contractors must also design the AI solution in such a way that it can leverage static data to gradually build and maintain unique historical record tags for individuals.
Among other things, the AI solution must have the ability to spot individual behavioral deviations from their unique baseline models and detect anomalies based on user-provided guidelines. 
Additionally, the requested capability must provide displays, including graphics, alerts, histograms and timelines that are tailored to explain how certain data output came to be, while precisely directing support to service members who need professional help the most and helping DIU accelerate existing proactive measures aimed at reducing negative outcomes.
On the technical side, the contractors must ensure that their AI solution features data storage, processing and iterative human-machine interface development, as well as compliance with privacy, civil liberties, ethics, legal authority and other business considerations governing applicable personnel management missions.
The selected vendors for the requirement, which is exclusive to U.S.-based and owned companies, will be given a year to finish working on an AI prototype. 
Interested sources have until May 15 to submit their responses to the solicitation notice. 
Category: Future Trends
Tags: artificial intelligence behavior prediction Defense Innovation Unit Department of Defense Future Trends human-machine interface development Nextgov solicitation Vigilant Keeper