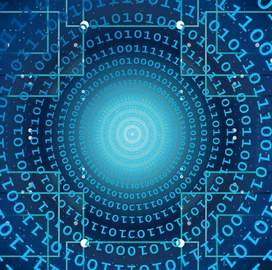 Artificial intelligence
DIU to Collaborate With CISA on Emerging Commercial Technologies
The Defense Innovation Unit and the Cybersecurity and Infrastructure Security Agency, two agencies vital to federal cybersecurity programs, have formed a partnership to implement advanced commercial technologies.
In a memorandum of understanding, the two organizations agreed to share information, jointly develop solutions and collaborate with the private sector in 22 areas named in October, FedScoop reported Thursday.
The MOU, which took almost three months to finish, signifies the new approach to government procurement of technology as DIU has been helping defense agencies while CISA's tasks have been focused on civilian organizations. 
"Commercial technologies have grown tremendously with the need for cybersecurity, and the significant majority of investment to create these technologies is in the commercial sector," said Jeff Kleck, DIU's cyber director. 
According to Sabra Horne, innovation lead at CISA, the country's ability to rapidly and effectively avail of commercial technologies is important to stay close to the latest industry trends and developments. 
"No ideas are going to be lost on the cutting room floor," said Dr. William Roper, assistant secretary for the Air Force acquisition, a past Potomac Officers Club speaker and a 2020 Wash100 winner, at the AFWERX Accelerator summit on Dec. 11.
DIU Director Mike Brown said he is optimistic about the partnership as both agencies were putting up "one DOD storefront."
Fedscoop reported that the two agencies intend to exchange information on the innovative use of acquisition methods such as the other transaction authority agreements, which is an important component of the joint effort. 
The 22 areas of mutual interest are cybersecurity, zero trust, active defense, insider threats, software supply chain risk management; analytics, machine learning and artificial intelligence; deep-learning capabilities, edge computing, ML or AI-driven analytics for structured and unstructured text, images, full-motion video or other collected data from CISA systems, robotic process automation, communications technologies, space-based communication systems, mesh networks, operator portable communications systems, software encryption or other systems, IT hardware and software capabilities such as databases or software-defined networking, data and sensors, network sensors, data management, commercially available or proprietary datasets, power and energy and other new, emerging or disruptive tech relevant to CISA.
Category: Future Trends
Tags: CISA cybersecurity Cybersecurity and Infrastructure Security Agency Defense Innovation Unit Department of Defense DIU Emerging Technologies FedScoop Future Trends Jeff Kleck Mike Brown Sabra Horne Will Roper zero trust