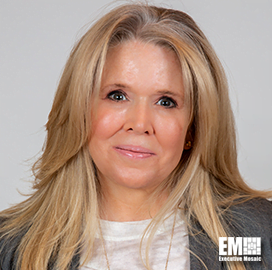 Trey Theimer,
Chief Growth Officer,
DMI
DMI Hires Trey Theimer as Chief Growth Officer
Trey Theimer, a member of the Potomac Officers Club, has joined digital transformation consultant DMI as chief growth officer.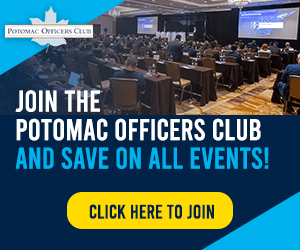 DMI said that the seasoned digital enterprise executive will be responsible for executing for driving strategic growth and business development.
She brings into the role over 25 years of business development experience from both the private and public sectors, DMI said Thursday.
Theimer most recently served as the CGO and senior vice president at government services provider Serco, where she focused on business with North American clients, according to her LinkedIn profile.
Serco North America provides services to clients in the U.S. and Canadian defense, citizens services and transportation markets, its website says.
From 2016 to 2021, Theimer held VP and client executive roles at Perspecta and its Peraton subsidiary. She also held senior leadership positions at Accenture, Deloitte and CSC.
Theimer earned a bachelor's degree from Clemson University's College of Business and Behavioral Science. She has served on the board of directors of the Homeland Security and Defense Business Council and the National Defense Industrial Association, Serco said in a press release.
Jay Sunny Bajaj, founder and CEO of DMI, said that Theimer has demonstrated her ability to develop effective capture strategies.
She joined the company at a time when DMI is accelerating its growth in the public and private sectors, Bajaj added. DMI recently announced a strategic partnership with modular software maker aicas focused on vehicle software and digital identity technologies.
Category: Member News
Tags: Chief Growth Officer DMI executive movement Jay Sunny Bajaj LinkedIn Member News Serco Trey Theimer