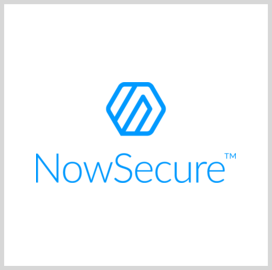 DOD Adopts NowSecure's NIAP Mobile App Vetting Solution
The Department of Defense has adopted NowSecure's automated compliance testing software into its mobile applications across the military. 
NowSecure, a mobile app security and privacy software company, developed the National Information Assurance Partnership Mobile App Vetting Solution to help the Pentagon rapidly test for NIAP compliance.
"Mobile has been a particularly challenging spot because when you think about the mobile devices themselves, they are not sitting behind layers of defense. They are mobile devices that have lots of sensors," NowSecure founder Andrew Hoog said.
The company's solution will reportedly allow users to complete tests in days instead of months. NIAP compliance is a requirement for the authority-to-operate process, which is an ordeal for app developers who constantly update their software, FedScoop reported Monday. 
NIAP oversees the implementation of the Common Criteria for Information Technology Security Evaluation. Industry, government and academic experts manage a national vetting program.
Hoog said automation has become a necessity because of the quantity and frequency of updates. NowSecure reported that about 85 percent of the apps it tests have at least one security flaw. 
"Mobile apps that comply with NIAP set a high security bar, which protects the DoD and federal agencies, staff and the supply chain from attack," Hoog said in a company press release published Monday.  
NowSecure is a computer and network security company based in Chicago, Illinois. It specializes in mobile app security testing software, mobile penetration testing, mobile application security, mobile app certification, mobile app vetting, mobile app compliance, DevSecOps and mobile app vetting, according to the company's LinkedIn profile.
Category: Popular Voices
Tags: Andrew Hoog ATO Authority to Operate automated testing cybersecurity Department of Defense FedScoop IT Modernization mobile application National Information Assurance Partnership NIAP NowSecure Popular Voices U.S. Air Force