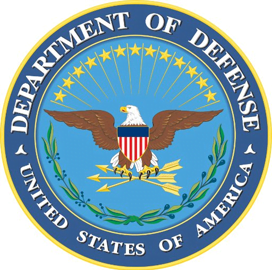 Department of Defense
DoD Announces $77M Defense Industrial Base Support Agreements
The Department of Defense has rolled out three Defense Production Act Title III actions that would provide a total of $77.3M in relief support for companies in the electronics, aviation and rare earth materials industries as part of the national response to the COVID-19 pandemic.
New York-based organic light-emitting diode technology manufacturer eMagin scored a $33.6M agreement with the DOD to facilitate the increased production of high-performance OLED microdisplays that are used in a wide range of military applications. The money provided under the terms of the agreement will specifically advance eMagin's goal of replacing and updating single-point-of-failure and aging equipment to improve yield and throughput and lower production downtime, the DOD said. 
In addition to offsetting any pandemic-induced financial distress, the funds authorized by the DoD will help eMagin retain its workforce and add 14 new jobs to be filled in by engineers, maintenance technicians and manufacturing personnel.
A second COVID-19 action worth $28.8M was granted to Urban Mining Company for the development of a domestic source for neodymium iron boron rare earth permanent magnets, which are critical in many DOD programs that allow for the miniaturization of guidance, propulsion and power systems.
Similarly, part of the funding is intended to foster the Texas-based company's workforce capabilities and retain support for a vital domestic supply-chain of rare earth materials.
Meggitt-Rockmart, a Georgia-based manufacturer, secured the final $14.9M COVID-19 action agreement with the DOD. The DOD funding will help expand Meggitt-Rockmart's production of military-grade fuel bladders for installation in many military aircraft platforms. The funding also addresses the company's workforce needs and ultimately supports the aviation defense industrial base.
Category: Contract Vehicles
Tags: Contract Vehicles COVID-19 Defense Production Act Title III Department of Defense DoD eMagin FEMA HHS Meggitt‑Rockmart Urban Mining