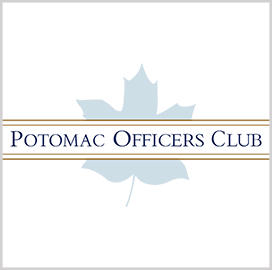 DOD
DOD Awards $84M in DPA Deals to Sustain Industrial Base
The Department of Defense has announced $84.4M in Defense Production Act Title III actions to sustain the domestic industrial base capabilities and employees in the small unmanned aerial system, space technology and shipbuilding sectors.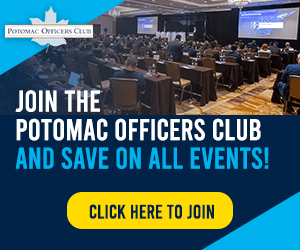 The actions will help retain critical workforce capabilities amid the coronavirus pandemic and restore some jobs lost because of the disruption, the Pentagon announced.
DOD awarded a total of $13.4M to five companies in the sUAS industry. The funding will help enhance warfighters' situational awareness, improve human-machine teaming and provide engineering support for integrating sUAS capabilities into Pentagon programs.
The five companies are AirMap, a sUAS mission planning specialist; ModalAI, a flight controller developer; Skydio, a flight controller integrator; Graffiti Enterprises, a commercial data link operator; and Obsidian Sensors, a sUAS camera integrator. 
Moreover, DOD awarded a $15M deal to LeoLabs to strengthen the domestic space industrial base. The award will help ensure the continued viability of space surveillance capability through the operation and maintenance of a world-wide radar network, according to the department.
LeoLabs, a company based in Menlo Park, California, is reportedly the only domestic commercial supplier that DOD recognizes as having demonstrated capability in the domestic space sector.
ArcelorMittal, an Illinois-based steel and mining company, was awarded a $56M deal to sustain critical domestic base shipbuilding capability and capacity. 
The Pentagon's award is expected to expand the company's plate processing footprint and heat-treating capability for increased alloy steel plate production.
Funding for all of the DOD actions was taken from and authorized under the Coronavirus Aid, Relief and Economic Security Act.   
DOD partnered with the Federal Emergency Management Agency and the Department of Health and Human Services, providing nearly $2.9B medical supplies and services to service members and federal agencies.
Category: Contract Vehicles
Tags: AirMap ArcelorMittal CARES Act Contract Vehicles COVID-19 Defense Production Act Title III Department of Defense FEMA Graffiti Enterprises HHS LeoLabs ModalAI Obsidian Sensors shipbuilding industries Skydio small unmanned aerial systems space technology sUAS