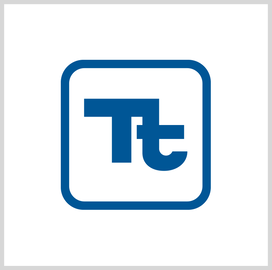 DOD Awards Tetra Tech $300M Contract to Evaluate International Alliance Security
The Department of Defense has awarded Tetra Tech a $300M contract to support the agency's efforts to strengthen strategic alliances worldwide through security cooperation. 
Under an initial $117M task order, Tetra Tech shall provide advanced analytics for performance indicators measuring progress and providing frameworks to facilitate security cooperation, the company said Monday.
"We are pleased to support DoD by providing high-end consulting and advanced analytics for this important program," CEO and Chairman Dan Batrack said. 
He said he is confident that Tetra Tech has the technological capability and expertise to support DOD in its objective.
Tetra Tech said it will deploy novel techniques to acquire data and deploy advanced analytics in support of the Office of Defense for Policy and the Defense Security Cooperation Agency.
An advanced data-driven program will allow the DOD to accurately monitor partner nations' institutional capacity and to evaluate the effectiveness and sustainability of security programs.
Some indicators are their ability to design and implement policy, logistics operations, human resources and human capital management. 
Tetra Tech is a Pasadena-based consulting and engineering firm that specializes in services in the areas of water, environment, infrastructure, resource management, energy and international development.
Category: Contract Vehicles
Tags: advanced analytics contract award Contract Vehicles Dan Batrack Defense Security Cooperation Agency Department of Defense multiple-award contract Office of the Secretary of Defense for Policy Tetra Tech