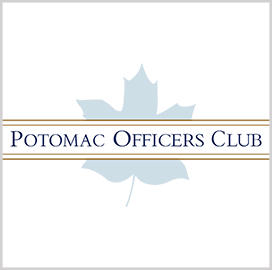 5G
DoD Designates Five More Military Bases for 5G Testing
The Department of Defense has awarded about $600M in contracts for 5G experimentation and testing at five military test sites.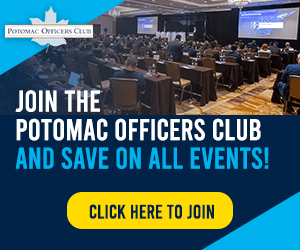 Michael Kratsios, acting undersecretary of defense for research and engineering and a two-time Wash100 winner, said DoD is working closely with industry to ensure that the department fully benefits from the new applications enabled by 5G. 
"Moving forward, the department will continue to focus on large scale experimentation prototyping of dual-use 5G technology for military and commercial purposes. The sandboxing activities on military bases harness the department's unique authorities to pursue bold innovations in game-changing technologies," Kratsios added.
The five new testing grounds are Joint Base Lewis-McChord in Washington, Hill Air Force Base in Utah, Naval Base San Diego, Marine Corps Logistics Base in Georgia and Nellis Air Force Base in Nevada.
Each base will have its own specialty, according to a DoD press release. Joint Base Lewis-McChord, for example, will focus on fielding augmented reality and virtual reality capabilities enabled by 5G. 
Another focus area is the construction of smart warehouses to improve naval logistics efficiency and command and control capabilities. 
The contract awardees are GBL System, AT&T, Oceus Networks, Booz Allen Hamilton, GE Research, Vectrus Mission Solutions, Deloitte Consulting, Federal Wireless, KPMG, Scientific Research Corporation, Nokia, General Dynamics Mission Systems, Key Bridge Wireless, Shared Spectrum Company and Ericsson.
Fred Moorefield, DoD deputy chief information officer for command and control communications, said "5G is going to be a game changer." 
"One underpinning aspect of that is spectrum and how we share the airwaves with 5G and 6G and 7G what's coming. In the department we will want more access. I think 5G will require an overarching overhaul of how we do business," Moorefield said.
Category: Popular Voices
Tags: 5G AT&T augmented reality Booz Allen Hamilton contract Deloitte Consulting Department of Defense Ericsson experimentation Federal Wireless Fred Moorefield GBL System GE Research General Dynamics Mission Systems Hill Air Force Base Joint Base Lewis-McChord Key Bridge Wireless KPMG Marine Corps Logistics Base Michael Kratsios Naval Base San Diego Nellis Air Force Base Nokia Oceus Networks Popular Voices Scientific Research Corporation Shared Spectrum Company Vectrus Mission Solutions virtual reality Wash100