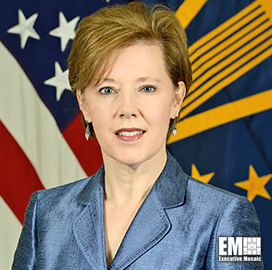 Lisa Hershman
Chief Management Officer
Department of Defense
DOD Has Cut Costs Through Long-Term Business Reforms, CMO Says
The Department of Defense has yielded at least $11B in cost reductions from sustainable long-term business reforms and not from budget cuts, according to a senior Pentagon official.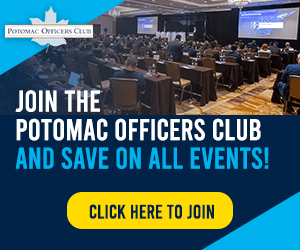 Lisa Hershman, the DOD's chief management officer and a past Potomac Officers Club event speaker, said she was tasked to extensively review the operations of the Pentagon's non-military portion and develop its first-ever consolidated budget plan, Federal News Network reported Thursday. 
"That memo put some teeth behind this role. The secretary said, 'I want the CMO to essentially become secretary of the fourth estate,'" Hershman said regarding a directive by DOD Secretary Mark Esper, a three-time Wash100 winner. 
Hershman said she has been advocating for the replacement of "across-the-board cuts with reforms," adding that other Pentagon leaders have also been calling for reform packages in lieu of cuts. 
DOD also launched an initiative to implement category management practices across the defense agencies and field activities to improve contract management, she said. The Pentagon reportedly has about 45K contracting officers all looking to identify contracts with the best values.
"This gives us an enormous opportunity to look at how we're managing contracts, and whether we can do a better job and save money," Hershman said.
The DOD's CMO office has only existed since February 2018. Congress created the position in the 2017 National Defense Authorization Act in a bid to reorganize the agency.
In the 2020 NDAA, lawmakers said the Pentagon is struggling to implement the CMO position since its inception and that the position may soon be dissolved altogether.
Federal News Network said the incumbent is trying to prove it has had some early success in driving business transformation as opposed to what Congress believes.  
Category: Speaker News
Tags: Chief Management Officer contract management cost reduction Department of Defense Federal News Network Lisa Hershman Mark Esper NDAA POC speaker U.S. Congress Wash100 winner