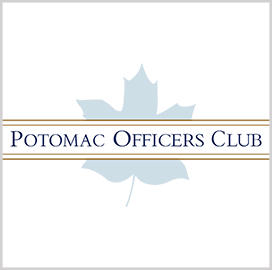 Defense Innovation Unit
DOD May Buy sUAS From Five Manufacturers Starting September
The Department of Defense will soon be able to buy small American-made drones from five manufacturers: Altavian, Parrot, Skydio, Teal and Vantage Robotics.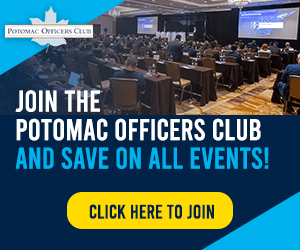 The Defense Innovation Unit's so-called "Blue sUAS" list, which was based on the Army's Short Range Reconnaissance program, will allow government customers to buy trusted small unmanned aerial systems that can take off and land vertically, C4ISRNET reported Thursday.
"Blue sUAS represents a tremendous first step toward building a robust and trusted UAS domestic industrial base that ensures sustained delivery of highly-capable, secure UAS to the warfighters that depend on it," said Michael Kratsios, DOD's acting undersecretary for research and engineering and a two-time Wash100 awardee.
Blue sUAS uses the same aerial vehicles as SRR but offers a vendor-provided ground control system and radio configurations that allow for broader use. 
Drones for Blue sUAS will be available on the General Services Administration schedule starting September. DOD components may also pursue a production contract through Other Transaction Authority, according to DIU.
Chris Bonzagni, a program manager within DIU's autonomy portfolio, said he is excited about the fact that Blue sUAS was derived from an Army effort and was scaled with the other services, combatant commands and inter-agency federal government partners. 
"As a former infantryman, having this capability when I was deployed to Iraq would have been a dream come true," Bonzagni added.
Ellen Lord, DOD's undersecretary for acquisition and sustainment and a four-time Wash100 awardee, hailed Blue sUAS as a "great example of acquisition reform" as it lowers the barrier to entry for non-traditional companies in the defense industrial base. 
Category: Future Trends
Tags: Altavian Blue sUAS C4ISRNET Chris Bonzagni Defense Innovation Unit Department of Defense Ellen Lord Future Trend General Services Administration Michael Kratsios Other Transaction Authority Parrot Short Range Reconnaissance Skydio small Unmanned Aerial System sUAS Teal Vantage Robotics