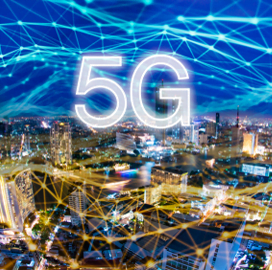 5G
DOD, NTIA Seek to Define 5G Stack Segmentation
The Department of Commerce's National Technology and Information Administration has issued a notice of inquiry asking industry to help create a 5G technology stack development program. 
Sponsored by the Department of Defense, NTIA's 5G Challenge would be focused on accelerating the development of the open 5G stack ecosystem in support of military missions, Breaking Defense reported Monday.
"A key innovation in 5G that is becoming more pervasive in the larger 5G ecosystem is the trend toward 'open 5G' architectures that emphasize open interfaces in the network stack," the notice states.
NTIA said companies and industry groups are building different parts of the stack with no clear division among their open-source implementations. The implementations are also designed without interoperability in mind, the NTIA added. 
The administration is seeking comments and recommendations from stakeholders on how the envisioned program can help the government identify and mitigate the challenges in creating and executing competition. 
NTIA's 5G Challenge would use the capabilities of the software development and telecommunications technology communities to enable implementations such as end-user equipment, the radio access network and the core network.
DOD said in a press release that participants would ensure cooperation, collaboration and interoperability among the participants. They would also help define metrics for successful and innovative responses to the 5G Challenge. 
Michael Kratsios, acting undersecretary of defense for research and engineering, said that open 5G systems would enhance the Pentagon's ability to deliver missions.
"The Department of Defense recognizes that 5G technologies are foundational to strengthening our Nation's warfighting capabilities as well as U.S. economic competitiveness," added Kratsios, a two-time Wash100 winner.
Category: Future Trends
Tags: 5G 5G Challenge Breaking Defense Department of Commerce Future Trends implementation industry Michael Kratsios National Technology and Information Administration NOI notice of inquiry NTIA open-source press release segmentation software Wash100