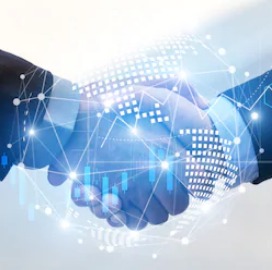 DoD Partners With Norway to Develop Ramjet Propulsion Tech
The Department of Defense and its Norwegian counterpart have entered into an agreement called Tactical High-speed Offensive Ramjet for Extended Range to facilitate the development of ramjet propulsion technologies.
In a press release, the DoD said THOR-ER is aimed at developing and integrating "advancements in solid fuel ramjet technologies into full-size prototypes that are affordable, attain high-speeds, and achieve extended range, culminating in-flight demonstrations in operationally relevant conditions."
Mike Griffin, the undersecretary of defense for research and engineering, considers the partnership as an important step in advancing high-speed propulsion technologies, adding that it would boost the deployment of critical technologies needed to maintain U.S. and allied military superiority in hypersonic systems, Breaking Defense reported.
Specifically, THOR-ER is expected to lead to the development of prototypes capable of demonstrating guided flight peaks of 186 mi to 217 mi at high supersonic speeds, according to Frank Moller, vice president of business development for aerospace propulsion at Norweigian company Nammo. An initial unguided prototype is scheduled for launch in 2021 to verify the capabilities of the propulsion system, with controlled missile launch slated within 2023 to 2024, Moller said.
The technologies produced from the agreement are expected to power future hypersonic missiles by the Navy and the Army, which is seeking ramjet-boosted shells for its Extended Range Cannon Artillery.
Morten Tiller, director of the Norwegian National Armaments, believes that the THOR-ER strengthens alliance innovation between the U.S. and Norway, in addition to opening opportunities for closer defense industrial base cooperation.
THOR-ER is the first effort launched under the DoD's new Allied Prototyping Initiative.
Griffin, a two-time Wash100 winner, launched API in mid-2019 to leverage existing prototyping program expertise and funding sources to co-develop leap-ahead capabilities through cooperation with trusted U.S. allies.
Category: Popular Voices
Tags: Allied Prototyping Initiative Breaking Defense Department of Defense Frank Møller hypersonics Mike Griffin Morten Tiller Norwegian Ministry of Defence partnership Popular Voices propulsion system ramjet propulsion technology Tactical High-speed Offensive Ramjet for Extended Range THOR-ER U.S. Army U.S. Navy