5G
DoD Tests 5G's Effectiveness for Foreign Warzones
The Department of Defense is conducting experiments to grasp how effective 5G communications will be for supporting foreign allies, according to a senior official.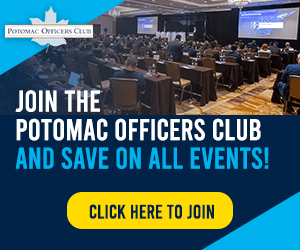 Joseph Evans, principal director for 5G in the Office of the Secretary of Defense for Research and Engineering, believes it would be far easier for allies and partners to access 5G equipment compared with tactical radio systems, Breaking Defense reported.
"Working in the continental U.S. or U.S. territories, we can certainly use 5G technology pretty much off-the-shelf. We may want to have specific configurations or use specific protocols…but really, it's commercial 5G," Evans said during a conference hosted by the American Council for Technology and Industry Advisory Council.
Evans said the Pentagon might need to selectively integrate 5G components into military tactical networks as civilian-grade 5G might not have the security, resilience and range needed in warzones. DoD would still adopt commercial 5G technology wholesale for use in bases, Evans added.
He noted that existing network infrastructures, especially in contested environments, are not secure nor reliable. Such an environment will require more specialized 5G components than what is commercially available, Evans said.
The Pentagon is currently mixing and matching which technologies it thinks will be useful in a tactical environment. The effort is part of the department's efforts to toe the limits of how far tactical 5G can be pushed.
DoD recently awarded about $600M in 5G pilot projects at five bases in the United State. Evans said the effort involves "over three dozen contracts with prime contractors and over 100 total companies, over half of them non-traditional."
Category: Popular Voices
Tags: 5G ACT-IAC BreakingDefense communications Department of Defense DoD foreign allies infrastructure Joseph Evans networks Popular Voices tactical environment technology