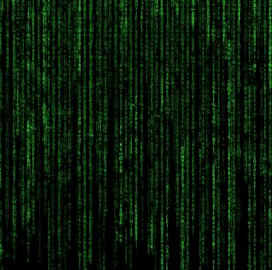 Code
DOD to Create Repository of Shareable Code for Troubleshooting
The Department of Defense is creating its own repository of shareable code that could help the agency form a troubleshooting solution even before a problem arises, according to a top Pentagon official.
Dana Deasy, the DOD's chief information officer and a two-time Wash100 awardee, noted that a string of code that solves an issue in one military division might fix a similar problem in another division, Breaking Defense reported.
"How do you take things like APIs, micro-services, which are kind of the building blocks of reuse, where we're trying to get coders out of the world of thinking that every time they need to make a call to something — you know, a simple thing like someone's developing a repository to track troop movements and show the dots on a map," Deasy said.
He added that such a repository would save the Pentagon from having to send dedicated specialists every time a problem arises, allowing programmers to instead share the work they did remotely.
A repository of code would only work if every programmer who might need the library regularly uses it, he said.
Deasy stressed the importance of training DevSecOps personnel within the Pentagon to use the repositories, tag and label code and make the code shareable across the agency.
The planned code library is also expected to help the DOD work remotely and seamlessly through its Commercial Virtual Remote Environment, a communication platform that, according to Deasy, supports nearly a million users with voice, video and chat capabilities.
Category: Speaker News
Tags: Breaking Defense Chief Information Officer cloud CVR Dana Deasy DevSecOps library Pentagon Speaker News training U.S. Air Force U.S. Army Wash100