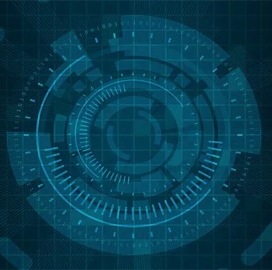 Cyber
DOD to Form 25-Year Plan for Cyber Tech Development 
The Department of Defense has announced its goal to develop a roadmap of cybersecurity capabilities that covers the next 25 years.
The Pentagon's undersecretary of research and engineering posted a request for information to identify sources that can provide cyber science and technology roadmap activities and projections in line with the 2018 National Defense Strategy, FedScoop reported Monday. 
"Cyber is a unique operational domain with significant security challenges and potential leap-ahead capabilities for military operations requiring enhanced command, control and situational awareness, and autonomous operations," the Pentagon said in its RFI. 
The DOD asked interested parties to help inform the agency's future cybersecurity guideposts by sharing their research and development projections, technical capabilities and demonstrated experiences in cybersecurity and cyberspace operations. 
The department said it is interested in information related to a range of topics, including national security systems, weapon systems, business systems, critical infrastructure systems and enterprise and network systems. 
Offerors will develop the roadmap in collaboration with the Pentagon's chief information officer, secretaries of the military services, commander of Cyber Command, director of the Defense Information Systems Agency, director of the Defense Digital Service and other top leaders. 
The DOD added it is most interested in technologies that will affect cyber investments in the 2025-2030 timeframe but that it will accept information for the short and long term as well.  
Interested parties may submit their questions until Aug. 7 and their final responses no later than Aug. 21. 
The Office of the Undersecretary of Defense for Research and Engineering, which is currently headed by federal Chief Information Officer Michael Kratsios, a two-time Wash100 winner, will also be required to submit annual reports on cyber progress starting fiscal 2021. 
Category: Future Trends
Tags: 2018 National Defense Strategy 2020 National Defense Authorization Act CIO Cyber Command cybersecurity Daniel Ragsdale defense undersecretary Department of Defense DISA FedScoop Future Trends Michael Kratsios request for information Under Secretary of Research and Engineering Wash100