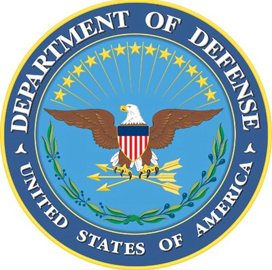 Department of Defense
DoD to Make Announcement About $10B JEDI Contract by End of August
The Department of Defense intends to issue an update regarding the awarding of the $10B Joint Enterprise Defense Infrastructure contract to Microsoft by the end of August, according to DoD Chief Information Officer Dana Deasy, a member of the Potomac Officers Club and a recipient of the 2020 Wash100 award.
During a recent online press conference, Deasy affirmed that the DoD remains on track to do a re-announcement of the award next month barring any last-minute protests, as defense officials work to finish evaluating a previously challenged section of the contract's request for proposal.
The delay in the contract award stems from a series of protests filed by Amazon Web Services dating back to February, which resulted in the issuance of a 120-day reevaluation period to implement changes relative to the evaluation of bids from Microsoft and AWS, CRN reported Thursday.
AWS previously claimed that six of the eight criteria in the RFP were improperly evaluated in the initial process. The company also accused the government of gerrymandering the corrective actions associated with the JEDI contract to preserve the illusion that Microsoft offered the lowest price.
 
In a previous motion, AWS said the DoD is manipulating the proposed corrective actions to give Microsoft an opportunity to fix its "fatally deficient proposal while paralyzing AWS's proposed pricing in the face of planned changes to the RFP's requirements." 
In response, Microsoft's corporate vice president for communications, Frank Shaw urged AWS to withdraw its legal protests against the award as it prolongs the deployment of mission-critical tools to American warfighters.
The legal challenges have halted the military's plans to implement an enterprisewide cloud transformation, which former Acting Defense Secretary Patrick Shanahan defined as a fundamental component of the global infrastructure that would allow warfighters to maintain their technological advantage.
Category: Speaker News
Tags: Amazon Web Services AWS cloud transformation CRN Dana Deasy Department of Defense JEDI Microsoft Pentagon Speaker News