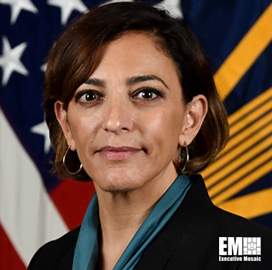 Katie Arrington
Acquisition Office CISO
Department of Defense
DOD to Match US Tech Companies With 'Trusted' Investors
The Department of Defense has earmarked over $311 million for a domestic investment program aimed at lowering Chinese investment in small American technology companies.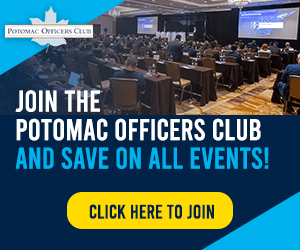 Business intelligence company Govini estimated that Chinese investment in the U.S. defense supply chain swelled by 420 percent in the last decade, Breaking Defense reported Monday.
"Our adversaries are very well aware of how we're trying to find ways to avoid having them," said Katie Arrington, chief information officer at the DOD's acquisition and sustainment office. Arrington is a 2020 Wash100 winner and a speaker at a past Potomac Officers Club event.
Ellen Lord, DOD's previous acquisition chief, first teased the Trusted Capital Marketplace program in November 2020, pledging to limit adversary nations' access to American technology.
According to the DOD, the Trusted Capital Marketplace was created in response to a mandate that Congress laid out in the 2018 National Defense Authorization Act.
The program's objective is to match up businesses in need of investment with investors that have been proven to not have ties to adversarial nations.
The Trusted Capital Marketplace will use an electronic system to pair up cleared investors and companies in a way that is similar to dating websites, according to Lord, a four-time Wash100 awardee.
The DOD said it will prioritize developers that can make dual-use goods, which are technologies that have applications for both civilian and military purposes, Arrington said.
She added that major prime contractors will not be included in the program for now as their investors are too widespread to be validated.
Category: Speaker News
Tags: Breaking Defense China Defense Industrial Base Department of Defense DoD dual-use foreign investment Govini Katie Arrington Speaker News supply chain Trusted Capital Marketplace Wash100