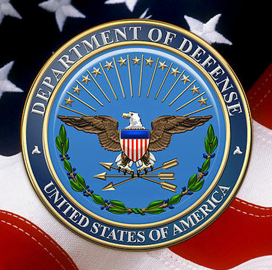 DoD Working on International Adoption of CMMC Model
The Department of Defense has shifted its focus to developing an international cybersecurity framework following the release of the Cybersecurity Maturity Model Certification 1.0 in January.
During her presentation at WEST 2020, Ellen Lord, undersecretary of defense for acquisition and sustainment, confirmed that the CMMC team is collaborating with a number of countries, including Canada, the U.K., Denmark, Italy, Australia, Singapore, Sweden and Poland, and the EU cybersecurity body. According to Lord, the involved countries and the EU cybersecurity body are keen on adopting the CMMC for their own use, Fifth Domain reported.
Katie Arrington, chief information security officer for the Office of the Under Secretary of Defense for Acquisition, believes that the CMMC will be adopted internationally in 2020 and 2021. Citing EU's existing cyber standard, Arrington said the initiative would receive strong international support.
Category: Popular Voices
Tags: CMMC cybersecurity cybersecurity framework Cybersecurity Maturity Model Certification Department of Defense Ellen Lord Fifth Domain information warfare Katie Arrington Popular Voices