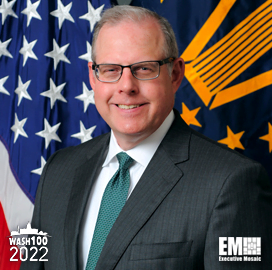 John Sherman,
CIO,
Department of Defense
DOD's John Sherman Says CDAO Should Strive to Give Decisive Edge to Warfighters
The Department of Defense's newly created chief digital and artificial intelligence officer role should strive to be able to change the tide of battle for warfighters, according to acting CDAO John Sherman, a speaker at a past Potomac Officers Club event and a 2022 Wash100 winner.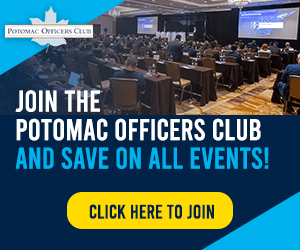 Sherman, who also serves as the DOD's chief information officer, said that the CDAO's performance should be judged based on his or her ability to give a "decision advantage" to combatant commanders, FedScoop reported Tuesday.
To accomplish his or her tasks, the CDAO will need to take full advantage of what data the DOD has available and provide timely analytics to decision-makers, Sherman said on FedScoop's The Daily Scoop Podcast.
Sherman added that the CDAO's analytics will help leaders, from the secretary of defense down to commanders on the field, to stay ahead of adversaries like China, which he described as the DOD's "pacing challenge."
The CDAO office is responsible for overseeing the DOD's Joint Artificial Intelligence Center, chief data officer and Defense Digital Service. The role was created as part of a shake-up aimed at tackling the department's digital modernization priorities.
In a December 2021 memo, Deputy Secretary of Defense Kathleen Hicks said the CDAO is expected to accelerate decision advantage, generate advanced capabilities and drive efforts to fully leverage data, AI and digital solutions.
Category: Speaker News
Tags: CDAO Chief Information Officer digital modernization DoD FedScoop John Sherman Speaker News The Daily Scoop Wash100