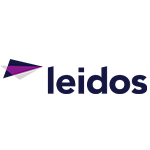 DOJ Awards Leidos $850M ESA V Task for Managed IT Services
The Department of Justice has awarded Leidos an $850M task order to provide managed information technology services for the agency's Bureau of Alcohol, Tobacco, Firearms and Explosives. 
The single-award hybrid deal includes one 10-month and two one-year base performance periods, in addition to six one-year option periods, Leidos said Tuesday. 
"This follow-on task order will offer new opportunities to solve problems and increase efficiencies – enabling law enforcement to focus on their important work for the American people," said Jim Moos, Leidos' civil group president. 
DOJ awarded the task order under the Enterprise Standard Architecture V, a contract vehicle for seat management of IT equipment and other technological services in support of the ATF, the Marshall Service and other agencies. 
Work will be performed in Washington, D.C., and Clinton, Mississippi, in the service of both domestic and international customers at the site. 
Leidos said it will build on its innovation model for facilitating economies of scale in managed IT services.
Under the terms of the ESA V task order, the company will provide managed services such as help desk, unified communications, application and hosting, monitoring and management, print and user device experience. 
The company's program team will also support special operations on an on-demand basis, Leidos said. 
Leidos is a Fortune 500 IT, engineering, science solutions and services company headquartered in Reston, Virginia. It serves customers in the defense, intelligence, homeland security, civil and health sectors.  
It specializes in defense, intelligence, sensors, health systems, enterprise IT, cyber, and systems integration, among others.
Category: Contract Vehicles
Tags: ATF Bureau of Alcohol Tobacco Firearms and Explosives contract award Contract Vehicles Department of Justice Enterprise Standard Architecture V hybrid task order IT service Jim Moos Leidos single award