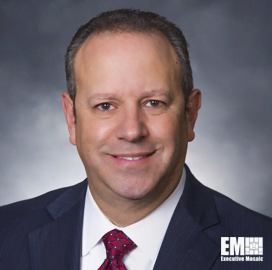 Don Campisano
Managing Director
Truist Securities
Don Campisano, Managing Director of Truist Securities
Don Campisano is a seasoned corporate and investment banking professional currently working at Truist Securities as a managing director and team lead.
With a career spanning more than 30 years, Campisano is experienced in direct client coverage, complex capital structure/capital markets solutions, merger and acquisition finance, financial structuring and corporate finance valuation.
He transitioned to his current position after SunTrust Robinson Humphrey merged with Branch Banking and Trust Company to form Truist Securities.
His career with STRH dates back to 1996, when he served as the investment bank's managing director, according to his LinkedIn profile.
During his decades-long career at STRH, he was responsible for the bank's southeast corporate banking team. He also served as team lead for portions of the bank's southeast and mid-Atlantic corporate banking team.
In addition, he was the head of STRH's U.S. diversified corporate banking team and the investment banking lead for the Aerospace & Defense and Electrical Equipment & Components practices.
Before working for STRH, Campisano worked for three years as vice president of ABN AMRO Bank. He also spent three years as an associate at American multinational investment bank JP Morgan, where he carried out rotating support functions for M&A and international services.
He graduated from Binghamton University School of Management with a degree in business/finance.
Category: Executive Profiles
Tags: Don Campisano Executive Profiles LinkedIn M&A mergers and acquisition SunTrust Robinson Humphrey Truist Securities