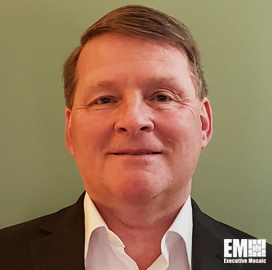 Don Heckman
Defense Cyber Solutions
Leader at Guidehouse
Don Heckman Assumes New Role as Guidehouse's Cyber Defense Solutions Leader
Guidehouse has selected seasoned cybersecurity official Don Heckman to serve as its defense cyber solutions leader.
In his new role, Heckman will collaborate with Guidehouse clients on all aspects of cyber and secure information sharing, including developing innovative approaches to cyber strategy and implementing controls for information technology modernization, identity and access management evolution and data protection. 
Heckman has more than 36 years of cybersecurity experience, having worked for the Department of Defense and the intelligence community, Guidehouse said Thursday. 
Before entering the private sector, he worked for the DOD as the principal deputy chief information officer for cybersecurity, according to his LinkedIn profile. The role put him in charge of the execution of the department's cybersecurity program and coordinating cybersecurity standards, policies and procedures with other federal agencies and industry and coalition partners. 
Previously, Heckman served the National Security Agency as well. For more than three years, he developed next-generation information assurance/cybersecurity capabilities, spanning key technology areas like secure mobility and high-speed networks, in support of the DOD and the IC. 
While at NSA, he also implemented strategic enterprise security architecture, frameworks, standards and guidance to address the U.S. government's top security challenges.
In a statement, Ed Meehan, partner and defense segment leader at Guidehouse and a Wash100 winner, touted Heckman's extensive experience in national security. 
"In his new role, Don will work with our DOD clients to develop and evolve their cybersecurity programs to help them anticipate and mitigate cyber risks," Meehan said. 
Speaking about his appointment, Heckman welcomed the opportunity to make full use of his experience and partner with Guidehouse's industry, data analytics, AI, IT strategy and enterprise risk management experts to solve the most complex issues faced by its clientele.
Category: Partnerships and Executive Moves
Tags: cyber strategy cybersecurity defense cyber solution Department of Defense Don Heckman Ed Meehan Guidehouse Intelligence Community IT Modernization Partnerships and Executive Moves