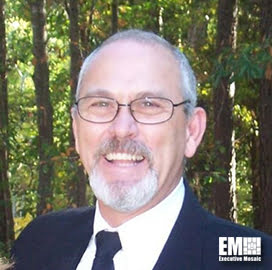 Donald Davidson
Donald Davidson, Director of Cyber-SCRM Programs at Synopsys
Donald Davidson joined software company Synopsis in February 2019 as the director of cyber supply chain risk management programs. 
In his nearly one-and-a-half-year tenure at Synopsis, Davidson has been assisting in the establishment of a new Chief Security Office in the Office of the President, while also providing hardware and software assurance to enable trusted technology components and capabilities.
Davidson has spent much of his career working with military, whole-of-government/interagency, industry, academia and international partners, obtaining expertise in enterprise risk management, commercial processes and SCRM, according to his LinkedIn profile. 
He joined Synopsys after retiring from the Department of Defense in January 2019 and wrapping up 44 years of federal government service. While at the DoD, Davidson held the role of deputy director for cybersecurity implementation and CS/acquisition integration / chief lifecycle risk management / SCRM. 
He also took on various military and civilian positions at the DoD, including serving as a program analyst for the DoD's Acquisition, Technology and Logistics Office and a general engineer for the U.S. Joint Forces Command. In the mid-1990s, Davidson served as an international cooperative programs specialist and a national standardization officer on Army staff.
Davidson earned his bachelor's degree in general engineering from the U.S. Military Academy at West Point and a master's degree in national security strategy from the National War College at National Defense University.
Category: Executive Profiles
Tags: Cyber-SCRM Programs Department of Defense Director Don Davidson Executive Profiles LinkedIn supply chain Synopsys