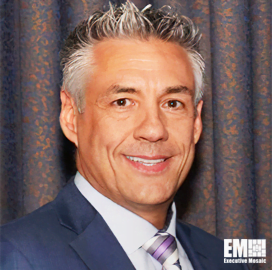 Doug Jankovich
Business Development VP
Alion
Doug Jankovich Named Business Development VP of Alion's ISR Group
Doug Jankovich has been appointed as the vice president of business development of Alion Science and Technology's intelligence, surveillance and reconnaissance group. 
The role gives Jankovich responsibility over the strategic direction of all business development efforts within the group, Alion said.
In a statement, Alan Dietrich, Alion senior vice president and general manager of the ISR Group, said Jankovich will need to build a business pipeline that expands core mission-critical networks and ISR capabilities. 
Jankovich has more than 20 years of experience serving under the Air Force and working for leading defense contractors.
According to his LinkedIn profile, he concurrently works part-time as the director of theater security cooperation for the 9th Air Force squad headquartered at Shaw Air Force Base, South Carolina. Since taking on the role in June 2018, Jankovich has been tasked with developing, planning and executing squad activities to build regional partnerships, interoperability, access and support across more than 140K coalition partners. 
Previously, Jankovich spent over a year as ManTech's executive director of Air Force strategic growth. During his stint at the tech company, he helped a $15B USAF and space pipeline and business development and capture team discover new opportunities. 
Jankovich also had a five-year stint as the international strategic growth director of Leonardo DRS. He was primarily in charge of a networked communications team and a $1.6B opportunity pipeline that consisted of complex tactical data links, satellite communications, aircraft stabilization equipment, airborne mission networking and tactical terminals for worldwide warfighter customers.
Dietrich believes that Jankovich's experience in leading business development and capture teams will be instrumental in maintaining Alion's contract award momentum.
Category: Partnerships and Executive Moves
Tags: Alion Science and Technology Doug Jankovich Intelligence Surveillance and Reconnaissance ISR ManTech Leonardo DRS Partnerships and Executive Moves U.S. Air Force