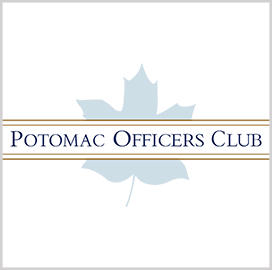 James Geurts
Acquisition chief
Air Force
Drones Are Navy's future, Says James Geurts
James Geurts, assistant secretary for the Navy  for research, development and acquisition, a past Potomac Officers Club event speaker and a 2020 Wash100 winner, said drones are the maritime service's future but the organization needs to address the technology's operational challenges.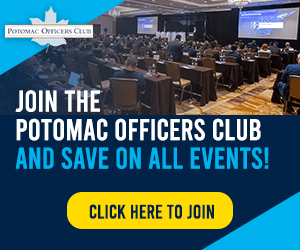 Speaking at the Atlantic Council event held on Dec. 16, he noted that the Navy should strengthen the service's supporting capabilities as unmanned surface and undersea vehicles become more prevalent, the FCW reported Thursday.
"The interesting thing in the remotely piloted or the unmanned world is it's not as huge [of] a technology issue as [it is] a concept of operations issue, and how do you take the laws of the sea for hundreds and hundreds of years built under one set of circumstances think about them in these circumstances," he said. 
Geurts added that there are significant consequences from facing the manpower issue on drones, including organizing, commanding and operating all of the assets. 
According to FCW, the Naval Operations head has been designing an unmanned campaign strategy to prepare and integrate warfighting concepts around the service's aerial, surface, and subsurface vehicles. 
In addition, the plan will also examine linking the vehicles in a network and command and control, while evaluating any issues on data flow and how information can be transmitted at network speed instead of person-to-person.
"Everybody will focus on the [unmanned] platform but it's going to be so much more and it will take much more to enable it," Geurts said. 
He added that unmanned vehicles require a robust, resilient and dependable system.
"It'll seem harder than it appears at the front and then it will scale much faster than we think on the back end of it," he said "We don't want to be caught short still thinking about it when somebody else is scaling it."
Category: Speaker News
Tags: FCW James Geurts Speaker News U.S. Navy unmanned system unmanned vehicles warfighting concept