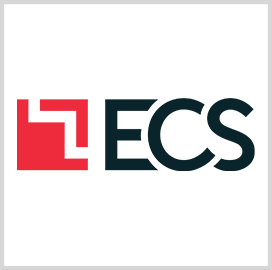 ECS Secures Spot on $13B Air Force SBEAS
ECS, a technology and engineering company, has landed a spot on the Air Force's $13.4B Small Business Enterprise Application Solutions contract vehicle.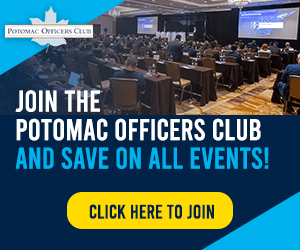 Under the 10-year, indefinite-delivery/indefinite-quantity contract, ECS will provide information technology services like software development, cybersecurity, infrastructure support, training and technology refresh.
The Air Force Life Cycle Management Center manages the SBEAS contract vehicle, which replaced the previous Network-Centric Solutions-2 Application Solutions Small Business indefinite-delivery/indefinite-quantity vehicle.
"We are eager to provide more of the solutions that we are already delivering on NETCENTS-2 today," said Jackie Fendrick, ECS' vice president of business development operations.
The SBEAS vehicle was also created to acquire services for business analysis, commercial off-the-shelf product management, utilization, data and information services, ECS said Tuesday.  
ECS is a Fairfax-based technology company that specializes in cloud, cybersecurity, artificial intelligence, machine learning, application and IT services. It serves customers across the U.S. public sector, defense, intelligence and commercial industries. 
The company has previously worked on other Air Force initiatives such as the Global Transportation Execution System. It has also provided IT solutions for the Naval Information Warfare Center, Defense Information Systems Agency and the U.S. Forces Japan.
"ECS is proud of our long history of service to the Air Force, delivering advanced solutions that keep our men and women in uniform safe," said George Wilson, company president.
ECS is a segment of ASGN, a premier provider of IT and professional services in the technology, digital, engineering and life sciences sectors for customers in the commercial and government sectors. 
Category: Contract Vehicles
Tags: Air Force Life Cycle Management Center Application Solutions Small Business ASGN contract vehicle Contract Vehicles DISA ECS George Wilson indefinite-delivery indefinite-quality Jackie Fendrick NIWC SBEAS Small Business Enterprise Application Solutions U.S. Air Force