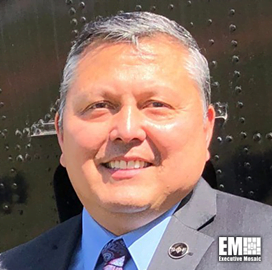 Ed Drolet,
Vice President,
CACI International
Ed Drolet, Vice President and Client Executive at CACI International
Ed Drolet joined CACI International in September as vice president and client executive for Department of Defense and Department of the Air Force customers. He is responsible for nurturing executive customer relationships; forming and executing rigorous strategic teams and plans; and delivering transformative programs with strategic customers, stakeholders, partners and technical delivery leaders for comprehensive national security solutions. Drolet, a Potomac Officers Club member, moved to CACI after serving in the U.S. Air Force for nearly eight years, according to his LinkedIn profile.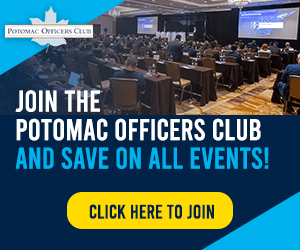 He held various positions at the Air Force, starting as program director leading the Battlefield Information Collection and Exploitation Systems program for the DOD's global enterprise capability to share intelligence information with over 80 partner nations.
He also served as chief technology officer, during which he coordinated program development plans, justifications and authorizations, budget and operations, and portfolio strategy with multiple stakeholders; advised and informed specialized practice and training; and explored, investigated and managed the strategic, operational and policy issues for technology-related options for potential and existing programs.
His eight-year career at the military branch concluded in September. His final role was that of deputy director of the Chief of Staff of the Air Force Strategic Studies Group.
Prior to the Air Force, Drolet was the division chief for operations and program management at the Defense Information Systems Agency, directing enterprise IT operations support and technical services of three branches supporting worldwide mission partners and leading enterprise support activities for the Defense Enterprise Computing Center.
Drolet holds a bachelor's degree in management and logistics from the University of Maryland Global Campus and a master's degree in strategic studies focused on military and strategic leadership from USAF Air War College.
Category: Executive Profiles
Tags: CACI International client executive defense solutions executives Ed Drolet Executive Profiles LinkedIn vice president