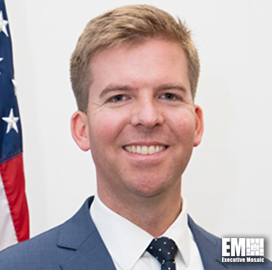 Edward Parkinson
CEO
First Responder Network
Edward Parkinson, CEO at First Responder Network Authority
Edward Parkinson serves as the chief executive officer at First Responder Network Authority, a role he has held since May 2019 after serving in an acting capacity for seven months starting in October 2018. 
According to board chairman Ed Horowitz, Parkinson was appointed to the position following "a comprehensive and thorough search" to spearhead the organization's workforce and operations, the company said.  
Parkinson also serves as the organization's director of external affairs. Since March 2018, he has been involved in external communications, internal policy, branding and marketing and government affairs for the institution. His other responsibilities include designing strategies, maximizing human resources skills to implement goals and overseeing work productivity and coordination throughout the group. 
Under his supervision, the organization took major steps to enhance the public safety broadband network, including the launch of the FirstNet Authority roadmap and the initial batch of investment opportunities for network growth. 
Parkinson was one of the first employees of the government agency, which was established in 2012 to provide first responders the latest technologies needed for public safety and security. He joined in 2013 and served in different managerial positions, including his current role as director of government affairs. 
Previously, he became a professional staff member for five years for the House Homeland Security Committee that Rep. Peter T. King of New York formerly chaired. In this said role, he was engaged in the area of first responder telecommunications. He was also involved in issues regarding national security, cybersecurity and emergency preparedness. 
Early in his career, Parkinson served as an associate at Kearsage Global Advisors, a communications company, and a research analyst at McKenna, Long and Aldridge, a law firm focusing on public policy. 
He earned his bachelor's and master's degrees in international relations from the University of Witwatersrand and Georgetown University, respectively.
Category: Executive Profiles
Tags: CEO Chief Executive Officer Edward Parkinson Executive Profiles First Responder Network Authority FirstNet Authority Georgetown University public safety University of the Witwatersrand