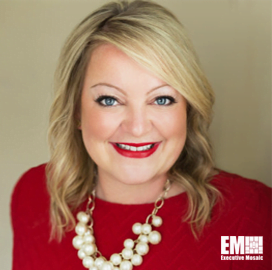 Elizabeth Ahrens
Vice President
NetImpact Strategies
Elizabeth Ahrens, VP for Federal Health at NetImpact Strategies
Elizabeth Ahrens has been the vice president for federal health at NetImpact Strategies since August 2019, bringing into the role over two decades of experience in governance structures, business processes and organizational performance.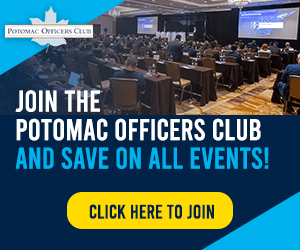 Specializing in directing cross-functional teams in health IT, she received various awards, including the 2020 Women in Leadership in Federal IT and Consulting Impact and The Informatics Applications Group's 2016 President's Circle Award, according to her LinkedIn profile.
Based in Falls Church, Virginia,  NetImpact is an IT services company founded in 2009, offering various technology solutions such as portfolio management, enterprise architecture, performance measurement, application development and IT Modernization. 
In addition, Ahrens brings into the company her track record of handling all areas of delivery for portfolio and program management, enterprise architecture, systems engineering, IT systems development and integration, data management and analytics and cybersecurity programs.
In the current role, she is in charge of maintaining the delivery of services and of identifying new opportunities for the company's federal health customers, including the Department of Health and Human Services, the National Cancer Institute and the Food and Drug Administration. 
Ahrens has also assisted in mission-critical programs within HHS, the Substance Abuse and Mental Health Services Administration, the Defense Health Agency, the Veterans Benefits Administration, the General Services Administration, the Federal Emergency Management Agency and the departments of State and Agriculture. 
She likewise served in leadership roles supporting the grants management and financial management lines of business e-government initiatives.
Previously, Ahrens spent more than three years at TIAG holding various leadership positions. Her most recent role was operations director, overseeing the $42M Office of Naval Research IT Operations Support contract and collaborating with key stakeholders in the public and private sector customers, among other responsibilities. 
She also assumed managerial roles for several companies such as Technatomy Corporation, Evoke Research and Consulting, Systems Research and Applications, QED Consulting and Covance Laboratories.
Ahrens earned her bachelor's degree in human resources and education from Virginia Tech and her master of science in management from Marymount University.
Category: Executive Profiles
Tags: Elizabeth Ahrens Executive Profiles Federal Health Health and Human Services LinkedIn NetImpact Strategies