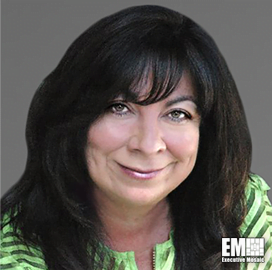 Elizabeth Martinez Mahan
Executive vice president
Atlas Research
Elizabeth Martinez Mahan, Atlas Research Executive Vice President
Elizabeth Martinez Mahan, a health care sector veteran of more than 25 years, serves as executive vice president at Atlas Research, a management consulting company based in Washington, D.C.
As EVP, Martinez Mahan works across the Department of Veterans enterprise to improve the government's health and benefits services, better manage resources and incorporate best practices, Atlas Research said.
She served as the company's program director and customer service liaison for a five-year $112 million contract that supports the Department of Veterans Affairs' Office of Policy and Planning Enterprise Program Management Office.
Before joining Atlas Research in 2014, Martinez Mahan served as a principal of Booz Allen Hamilton's health operations team. She worked at the company for 16 years, according to her LinkedIn profile.
While at Booz Allen, she led a VA study aimed at upgrading the Veterans Health Administration Enterprise System Management Office's health care and case management systems.
She previously served as a senior consultant at Systems Resource Corporation and as a performance measurement analyst at PHP Healthcare.
Martinez Mahan earned a Bachelor of Science degree from Purdue University and a Master of Science in Health and Hospital Administration from Indiana University.
She currently serves as an adjunct professor of health information systems at Georgetown University's School of Nursing and Health Studies.
Category: Executive Profiles
Tags: Atlas Research Booz Allen Hamilton Department of Veterans Affairs Elizabeth Martinez Mahan Executive Profiles Executive Vice President Indiana University management consulting PHP Healthcare Purdue University Systems Resource Corporation VA Veterans Health Administration