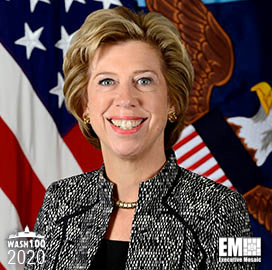 Ellen Lord
Undersecretary
DoD
Ellen Lord: Defense Industry Needs $20B to Recover From COVID-19
Ellen Lord, undersecretary of defense for acquisition and sustainment, has estimated that the defense industrial base now needs as much as $20B in relief funding to reimburse pandemic-induced costs from March to September.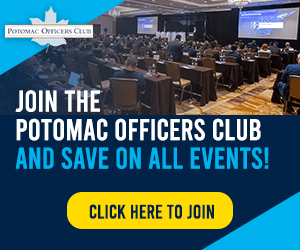 Breaking Defense reports that the projected COVID-19 bailout funding has nearly doubled in amount since the DoD's previous $11B estimate in August, most of which were appropriated for the Navy.
The problem, however, is that Congress has yet to allocate any new funding and that the entire funding process could take at least five to six months, Lord, a past Potomac Officers Club event speaker and 2020 Wash100 winner, said.
Speaking about the funding process, the acquisition czar noted that companies would first have to justify to the DoD where the money would go before decisions can be made.
But time is running out for new appropriations as the lawmakers in Congress are only in session for about three more weeks until the election cycle starts.
"We believe we need that appropriation to maintain readiness because, if we do not get that, what we are going to find is we are not going to get the number of units delivered," Lord asserted.
In addition to impacting warfighter readiness, the lack of COVID-19 emergency funding would derail the U.S. military's modernization initiatives as well, Lord said.  
As it stands, however, Lord argued that it would take more time to fully understand the full cost of work slowdowns and broken supply chains. Much of the effects of the pandemic, she said, has yet to be seen because most companies have given their employees time off.  
Category: Speaker News
Tags: Breaking Defense CARES Act contractor reimbursement COVID-19 Department of Defense Ellen Lord Speaker News U.S. Congress