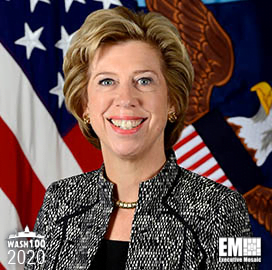 Ellen Lord
Undersecretary
DOD
Ellen Lord Says Pentagon Implementing New Policies to Streamline Acquisition
Ellen Lord, the Department of Defense's undersecretary for acquisition and sustainment and a Wash100 winner, said the Pentagon continues to implement new policies to streamline its acquisition efforts.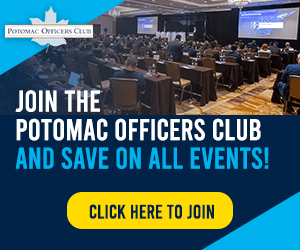 The past Potomac Officers Club event speaker added that the agency has been expanding from the standard acquisition lifecycle and rolling out various pathways for acquiring products such as software, the National Defense Magazine reported Thursday. 
Lord noted that the DoD has been broadening its adaptive acquisition framework consisting of six different choices for securing new products.
In October, she initiated a new pathway to facilitate software procurement. The pathways that belong to the AAF are urgent capability acquisition, middle-tier of acquisition, major capability acquisition, acquisition of services, defense business systems and interim software acquisition.
Speaking at the Interservice/Industry Training, Simulation and Education Conference held on Dec. 3, Lord considered the framework as the "most transformation change of acquisition policy" in many years. 
"AAF was designed to be a living document to provide our defense acquisition system an adaptable, responsive foundation capable of satisfying emerging requirements," she said. 
Lord added that the DoD plans to reform the training of its defense acquisition workforce through the launch of what she called the "back-to-basics" initiative, which will simplify processes and prioritize the use of training resources. 
"It's really the first major reform of the defense acquisition management framework in almost three decades," she said. "Like the AAF, we are pivoting from a one-size-fits-all certification construct to a component and workforce-centric, tailorable, continuous learning construct by streamlining the structure of the workforce into six functional areas."
Lord's September memo states that the functional areas include program management, engineering, test and evaluation, contracting, life cycle logistics, and business financial management/cost estimate. 
She added that the DoD is also looking for new pathways to add to the framework. In particular,  the agency is collaborating with the Space Force to look into more efficient ways for obtaining systems the nascent service may require.
Category: Speaker News
Tags: acquisition network Department of Defense DoD Duke Richardson Ellen Lord National Defense Magazine Pentagon Speaker News Stacy Cummings training and simulation