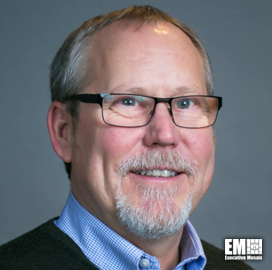 Mike Willey
Solutions Sales Manager
Elsevier
Elsevier's Mike Willey Shares Career Values, Inspirations & Advice
Mike Willey's work is informed by over two decades of experience as a business development executive. Currently, Willey serves as solutions sales manager of Elsevier's Research Intelligence portfolio, a role in which he works to provide federal research organizations with an array of research support services.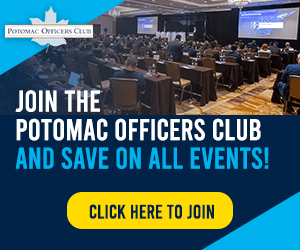 In a recent interview with the Potomac Officers Club, Willey discussed his career inspirations, shared his core values and offered his advice for those entering the vast government contracting industry.
Read the full interview below:
Who are the executives that have inspired you the most over the course of your career?
First and foremost, my father was an executive whose career was built on the highest levels of integrity, honesty, communication and humor. If you can't have fun and enjoy the work, why are you doing it? There is so much "all about me" in today's world, and I'm glad to have been schooled in the practice of being aware of the importance of others.
I love the no-nonsense approach of Ross Perot – his prowess to overachieve, build his businesses, make a run for President on common sense issues and display humor and honesty in his many memorable quotes. Tony Robbins is another executive who helped me through some darker periods and encouraged me to focus on pushing through adversity to make a better life for myself and my family.
Currently, I am inspired by the CEO of Elsevier, Kumsal Bayazit, who is one of the most genuine and thoughtful leaders I've had the pleasure to work with. She is driven to create success for Elsevier and progress our mission "to help researchers and healthcare professionals advance science and improve health outcomes for the benefit of society" by applying the values of humility, honesty and dedication "to do the right thing."
What are the core values that you believe are essential to building a great team and establishing a foundation to drive success in such a competitive industry?
My father always told me we have two ears and one mouth for a reason – you can't learn while you're talking! Being a business development executive for more than 20 years and working with life science, technology and research leaders has taught me valuable lessons about their needs and challenges as well as the outcomes that make them successful. Managing complex and transformative solutions requires identifying teams contributing to our capabilities internally and mapping collaborative requirements externally where required. For success, the most important values are honesty and integrity, a dogged determination to progress and the ability to establish proper expectations with the drive to exceed.
How would you advise someone entering our industry to build their resume and advance their careers to be in the best position in the years to come?
Listen, learn, listen again, apply what you learn, ask questions and keep listening and learning! The other skill one needs to develop is applying focus appropriately. There are so many directions and opportunities available in the U.S. government – working with the agencies, labs and the multitude of other organizations supporting solutions and services. When you come to a fork in the road, take it. Keep moving, make mistakes, learn from them, grow from them and then make more. There are big challenges, so figure out where you can make a difference, then make a difference. Also, never lose your integrity in what you are doing. Another piece of advice from my father is that "integrity can never be taken away from you, only you can lose it. Once you do, it is a long climb, if at all, to get it back." When you make a mistake, come clean, correct where you can and move forward.
Category: Member News
Tags: Elsevier executive spotlight govcon Mike Willey