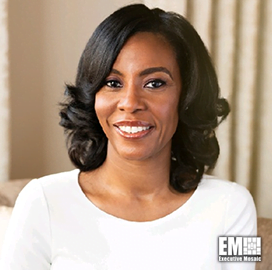 Emily Dickens,
Chief of Staff,
SHRM
Emily Dickens, Chief of Staff and Head of Government Affairs at SHRM
Emily Dickens is the chief of staff and head of government affairs at the Society for Human Resource Management, working out of Alexandria, Virginia. She is described as a lawyer by training but who is currently working as a business executive at the world's largest human resources association.
Dickens speaks nationally and globally on issues related to work, workers and the workplace. In her current role, she has oversight of administrative services, board relations, executive office, global outreach and government/external affairs, her LinkedIn profile reveals.
Additionally, Dickens represents the SHRM on the boards of the World Federation of Personnel Management Associations, the North America Human Resources Management Association and the National Foundation for Women Legislators.
Dickens has been serving as head of government affairs and corporate secretary at SHRM on a full-time basis since 2017. She is responsible for coordinating staff to implement the chief executive officer's vision, overseeing the divisions of Government Affairs, Global Outreach, Administrative Services and the Executive Office.
Outside of SHRM, Dickens also serves as an advisory board member at Strategic Education, Inc., an organization touted to enable economic mobility with education. The company helps working adult students advance their careers and improve their lives via a suite of learning programs and services.
Dickens earned her law degree from North Carolina Central University.
Category: Executive Profiles
Tags: Chief of Staff Emily Dickens Executive Profiles LinkedIn North Carolina Central University SHRM