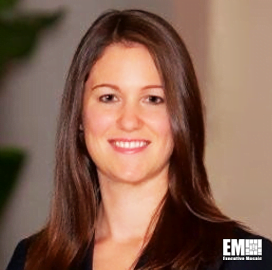 Emily Martin,
VP of Growth,
Yorktown Systems Group
Emily Martin, VP of Growth at Yorktown Systems Group
Emily Martin is the vice president of growth at Yorktown Systems Group and is a Potomac Officers Club member.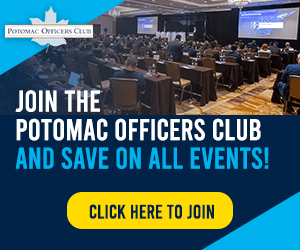 Martin oversees the company's marketing, corporate strategy and new business development. She has over 17 years of experience in defense contracting, having supported multiple Department of Defense and intelligence community organizations and all military branches.
She has been with Yorktown Systems since December 2021, according to her LinkedIn profile.
Bryan Dyer, the president and CEO of Yorktown Systems, said regarding Martin's VP appointment in December 2021 that she had the experience to help the company grow its business development and capture resources. Her expertise would drive the company as it looked forward to new opportunities, Dyer shared.
Martin was a business development executive at CACI International before joining Yorktown. She held this position from January 2019 to December 2021.
The industry veteran was also a business development executive at Lockheed Martin from 2009 to 2017. She started her professional career in 2005 as a research assistant at the Center for Strategic and International Studies.
Martin holds a bachelor's degree in political science from Villanova University.
Yorktown Systems Group is a service-disabled, veteran-owned small business that offers training and education, intelligence analysis, operational support, cyber operations, systems engineering, modeling and simulation, program management and integrated logistics services to government clients. It is headquartered in Huntsville, Alabama.
Category: Executive Profiles
Tags: CACI International Emily Martin Executive Profiles Growth & Strategy Function/Leadership LinkedIn Lockheed Martin Villanova University Yorktown Systems Group