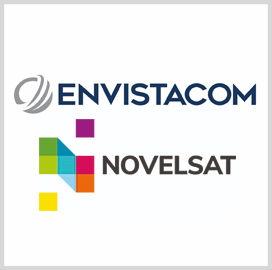 Envistacom and NOVELSAT
Envistacom Partners With NOVELSAT to Enhance Transport Virtualization Ecosystem
Envistacom and NOVELSAT have collaborated to enhance the former's proprietary Transport Virtualization Ecosystem.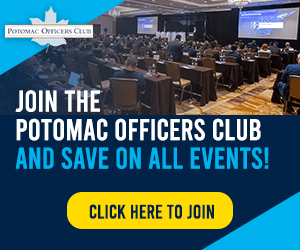 As part of the partnership, NOVELSAT will integrate high-performance satellite access waveforms to the TVE in an effort to advance the Envistacom ecosystem's ability to incorporate virtualized applications such as advanced communications waveforms, encryption and data analytics into common off-the-shelf hardware. Specifically, the partnership allows the customers across the defense sector to download and operate NOVELSAT's multi-access waveform on non-proprietary COTS high-performance computers as a virtual modem on the TVE, Envistacom said.
Aviv Ronai, vice president of marketing and product at NOVELSAT, expressed pride in working with Envistacom to combine NOVELSAT systems waveforms with the TVE. Ronai believes that the addition of NOVELSAT's capabilities to the TVE will provide a solution to advance mission-critical communications.
With the TVE, defense customers are expected to attain faster time to market and generate cost savings through the use of COTS hardware. In addition, Envistacom's ecosystem services are billed to encourage the adoption of more configurable/adaptable solutions, as well as the use of mix and match capabilities that would drive the best results and easier sustainment and enhancement of hardware.
Michael Young, senior director of business development for advanced technology at Envistacom, expressed appreciation for NOVELSAT's contribution to enhance the future of resilient satellite connectivity, especially at a time when adjacent markets have turned to virtualization to lighten the logistical and operational burdens of end-users. 
Envistacom offers rapid-response, secure technology solutions and subject-matter expertise in support of mission-critical operations to customers across the Department of Defense and coalition partners in aerospace, defense and intelligence communities.
Founded in 2007, NOVELSAT provides next-generation content connectivity solutions for satellite communications, including satellite modems, modulators and demodulators, integrated video transmission/coding and content security solutions.
Category: Partnerships and Executive Moves
Tags: Aviv Ronai common off-the-shelf hardware COTS Department of Defense Envistacom Michael Young Multi-Access Waveform NOVELSAT Partnerships and Executive Moves Transport Virtualization Ecosystem