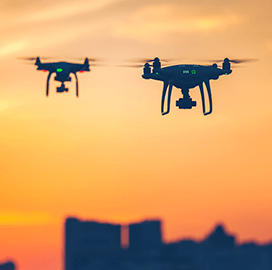 Counter-unmanned aerial
system capability
Epirus, Anduril Combine Technologies to Support Marine Corps Drone Defenses
Epirus and Anduril Industries have integrated their respective counter-unmanned aerial systems capabilities to support the U.S. Marine Corps Warfighting Laboratory's technology assessments for Force Design 2030.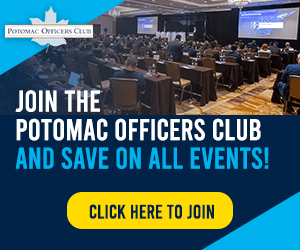 Anduril's Lattice command and control system, a target detection and monitoring program built on artificial intelligence, is expected to serve as the operating system for Epirus' Leonidas, a software-defined high power microwave counter-swarm weapon. According to a press release, warfighters can utilize the Leonidas integration in tandem with other weapon systems connected to Lattice.
Anduril attributed Lattice's ability to host various payloads and platforms to an open architecture. The company added that the same framework enables detection, identification and tracking functionality to be delivered across a network rather than from a local device.
Similarly, Leonidas is built on an open application programming interface that, along with modularity and scalability features, facilitates rapid integration with other platforms, Anduril said Friday.
In January, Epirus secured a $66 million contract from the U.S. Army's Rapid Capabilities and Critical Technologies Office to prototype modular and upgradeable Leonidas systems to counter drone swarms.
Category: Future Trends
Tags: Anduril Industries counter-unmanned aerial system Epirus Future Trends Lattice Leonidas US Marine Corps