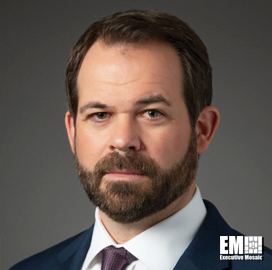 Eric Chewning,
EVP of Strategy and
Development, HII
Eric Chewning Named HII's Executive Vice President of Strategy and Development
Eric Chewning has taken on the role of executive vice president of strategy and development at HII. He is responsible for corporate strategy decisions involving business growth, investments and collaboration between divisions.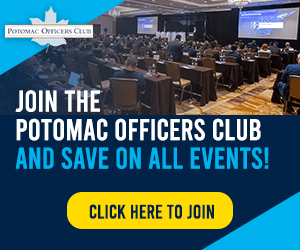 According to CEO and President Chris Kastner, Chewning's experience and vision will support HII's key mission of supporting the U.S. Navy. The company is in the midst of growing its customer base and executing its shipbuilding backlog.
Chewning, a past Potomac Officers Club speaker, most recently worked at McKinsey and Company as its Americas co-lead for aerospace and defense, HII said.
Prior to that, he was part of the Department of Defense as chief of staff to the secretary of defense and deputy assistant secretary for industrial policy, providing defense industrial base and supply chain advice. According to Chewning's LinkedIn profile, he previously served as a partner and associate principal at McKinsey.
He was part of Booz and Company from 2008 to 2013, rising to the position of principal after stints as an associate and senior associate.
Chewning served in the U.S. Army as a military intelligence officer after the 9/11 attacks.
Earlier in his career, he was an investment banking analyst at Morgan Stanley, focusing on corporate finance and acquisitions in the global industrials sector.
His educational background includes a master of business administration from the University of Virginia's Darden School of Business, where he was a Shermet scholar. He holds a master's degree in international relations and a bachelor's degree with honors from the University of Chicago.
Category: Speaker News
Tags: Chris Kastner Eric Chewning executive movement Executive Vice President HII Speaker News strategy and development