Erin Moseley
VP Strat and BD
Lockheed Martin
Erin Moseley, VP for Strategy and Business Development at Lockheed's Aeronautics Unit
Erin Moseley is vice president for strategy and business development at Lockheed Martin's aeronautics business, a role she has held since December 2018.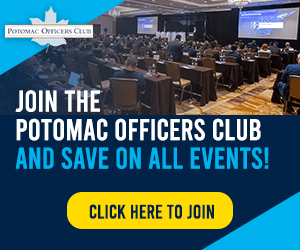 She oversees the global operations and new business deals for the unit's portfolio, including the fifth-generation tactical aircraft F-35 Lightning III, air mobility, unmanned and surveillance platforms, and advanced development programs at Lockheed Martin's Skunk Works. 
Before joining Lockheed Martin, Moseley held the position of senior partner at Inglee, Sauer, Moseley Strategies, a firm that provides counsel, assessment and other strategic support to corporate and federal clients. She served in the said capacity from July 2014 to December 2018, according to her profile on social media network LinkedIn. 
Previously, she took on the role of president for BAE Systems' $3.2B support solutions business unit. From February 2013 to May 2014, she was in charge of sustainment, upgrades and life extension to defense products and services, including engineering, systems integration, ship repair, and readiness and sustainment for military and commercial customers. 
Moseley joined BAE Systems in July 2011, serving as a senior vice president for government relations for nearly two years. 
She was also the vice president for sensors and electronic systems at Lockheed Martin from 2004 to 2006, where she was responsible for various business areas, including systems integration and sea-based platforms, missile defense, sensors and electronic systems, simulation, and training services and systems.
From May 1998 to October 2004, she held the vice president role at General Dynamics, where she was involved in military, congressional, Pentagon and other Cabinet-level interactions for the company's ground combat and chemical and biological defense programs.
Prior to joining the defense sector, Moseley spent three years serving in the Department of State as a technical science officer, and later on as the special adviser to the deputy director of the now-dissolved U.S. Arms Control and Disarmament Agency. 
Moseley graduated from Azusa Pacific University with a bachelor's degree in international relations and political science. She holds a master's degree in national security studies from Georgetown University. She also earned a certificate in nuclear deterrence from Harvard University.
Category: Executive Profiles
Tags: Aeronautics BAE Systems Erin Moseley Executive Profiles General Dynamics Georgetown University LinkedIn Lockheed Martin