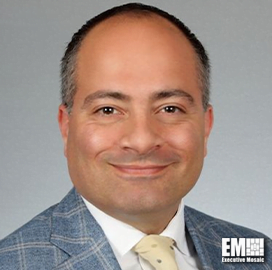 Executive Profile: Baris Yener, SVP for Mission and Services and Technology Solutions at ICF
Baris Yener is the senior vice president for mission and services and technology solutions at ICF, a management consulting company based in Fairfax, Virginia. 
Since taking on the role in May 2018, Yener has been responsible for the development and execution of the strategy of the enterprise cyber and resilience division business across commercial and government markets.  
In his current role, Yener also leads pipeline development and consortium building efforts, division level marketing and branding activities, according to his LinkedIn profile. 
The executive joined ICF after serving 12 years at Booz Allen Hamilton, where he led business development and market strategy. While at Booz Allen, he mainly dealt with clients from the Department of Defense and Homeland Security markets. He was in charge of strategic cost-cuts and special projects in support of the firm's sector leads and C-Suite leaders.
Previously, he also worked for Alion Science and Technology as a senior analyst. In the said role, he supported the U.S. Army's 2005 base realignment and closure analysis and developed business processes to streamline analysis and data collection.
He also spent five years at CEB, now known as Gartner, holding positions such as senior research manager and senior research analyst. 
Yener completed his bachelor's degree in international business studies from Babson College and a master of business administration from Johns Hopkins University.
Category: Executive Profiles
Tags: Alion Science and Technology Baris Yener Booz Allen Hamilton cybersecurity Executive Profiles ICF Johns Hopkins University LinkedIn Mission and Services and Technology Solutions Senior Vice President