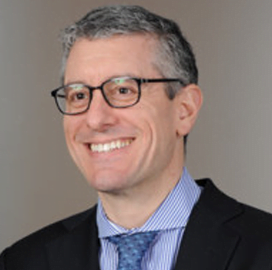 Executive Profile: Ben Aspero, Perspecta's VP of Supply Chain, Procurement
Ben Aspero has been the vice president of supply chain and procurement at Perspecta, a private defense contractor, for almost two years. Aspero is responsible for helping the company achieve its vision for the supply chain and is currently leading the integration of three legacy companies post-merger. He is credited for several achievements, such as surpassing productivity targets by 150 percent, streamlining processes, driving cloud-based digital transformation and many more, according to his LinkedIn profile.
Before he joined Perspecta in June 2018, Aspero served as the director of DXS Technology's public sector business unit, where he reportedly spearheaded the divestiture-merger in seven months. He began his professional career serving in various management positions for companies like Keanne, Prime Source Technologies and Compusearch.
In 2012, Aspero joined Synergetics as the senior project manager of its business services and technology unit. He was initially hired to oversee its business with a major client but was later tasked to lead multiple delivery teams. Aspero moved on to serve at Booz Allen Hamilton as a strategy manager for the company's strategy and organization group, a position he held for four years. 
He earned a master's degree in international business from Duke University and a bachelor's degree in government and international studies from the University of Notre Dame. 
Category: Executive Profiles
Tags: Ben Aspero Booz Allen Hamilyon Compusearch Duke University DXC Technology Executive Profiles Keanne LinkedIn Perspecta Prime Source Technologies procurement productivity supply chain Synergetics University of Notre Dame vice president