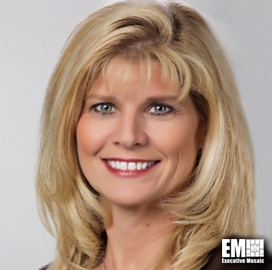 Executive Profile: Beth Skoletsky, Constellis' Chief HR Officer
Beth Skoletsky serves as Constellis' chief human resources officer, responsible for the development and implementation of strategy, structure and processes related to HR functions. She leverages over three decades of experience holding HR and managerial roles in prominent organizations. 
Constellis said Skoletsy is a veteran in designing and implementing strategic HR programs, standardizing processes, deploying people and building company culture. Before joining Constellis in September 2019, Skoletsy served as Whitney, Bradley & Brown's HR vice president and ethics officer, according to her LinkedIn profile.
She briefly served as the corporate director of HR operations at Engility, a Chantilly-based engineering and logistics company that serves military and civilian agencies.
Skoletsky spent nearly 14 years at L3 Technologies, where she served as senior vice president of HR, global security and engineering solutions and as vice president of HR for government services. She joined the company in September 1998 as director of HR and administration for storm control systems.
She began her professional career in CWI Personnel Services, serving as a personnel coordinator for eight months.
Her other previous roles include HR director at PageNet, HR manager at IFIDA Healthcare group and HR director at Wisconsin Avenue Nursing Home. 
She earned a bachelor's degree in HR from the Indiana University of Pennsylvania and undertook an HR certification program from Villanova University. The Society for HR Management recognized Skoletsy as a senior certified professional.
Category: Executive Profiles
Tags: Beth Skoletsky Chief Human Resources Officer Constellis Engility Executive Profiles L3 Technologies LinkedIn Whitney Bradley & Brown